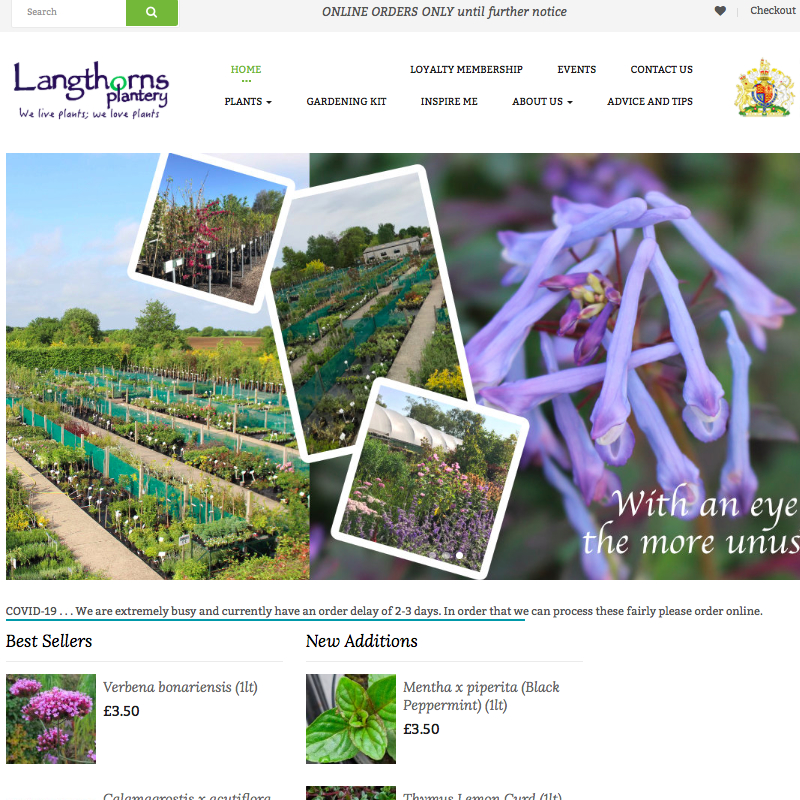 Website User Guide
Avoid the frustration with browsing online by following some of these handy hints to simplifying your searches.
1. If you don't already have an online account with us, then you can quickly sign up by clicking on the green person icon in the right hand corner of the home page. Click on register.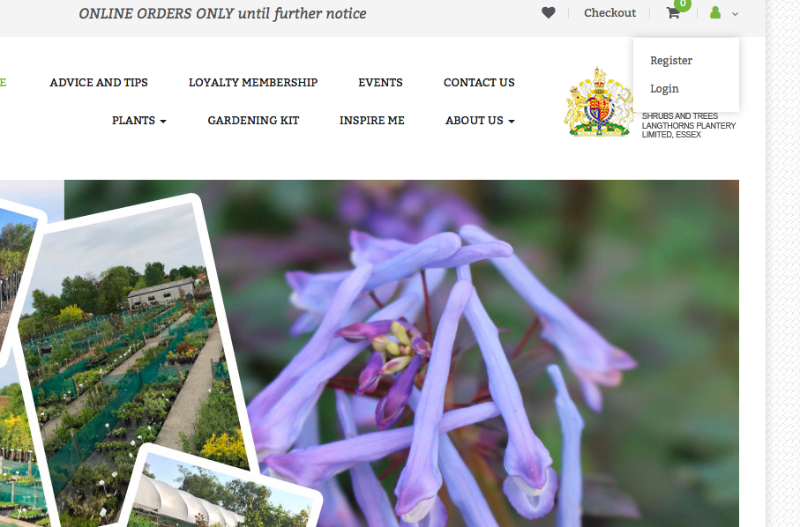 2. Complete the form filling in all the boxes marked with an asterisk. You will now be ready to log in using the email and password you provided and can start browsing to your hearts content.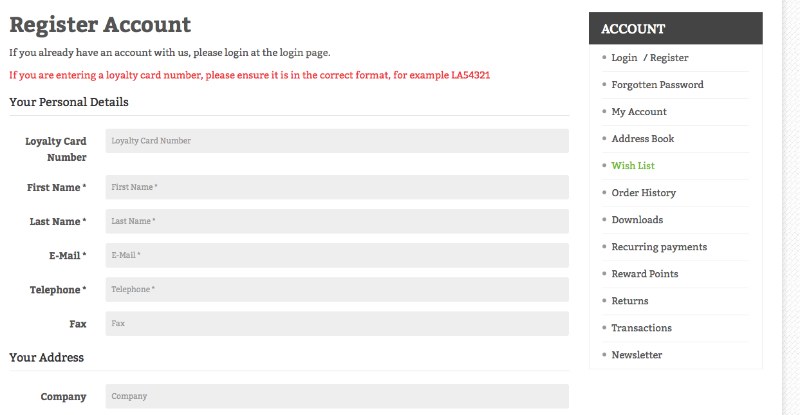 3. If you know the name of the plant you want to look for, you can type it in using the search box on the top left hand corner of the homepage.

If you know part of the name, for example you are looking for the Geranium called Bill Wallis, you can type in 'Bill' and press enter.

This function currently, does not work with all common names. This is something we are developing further.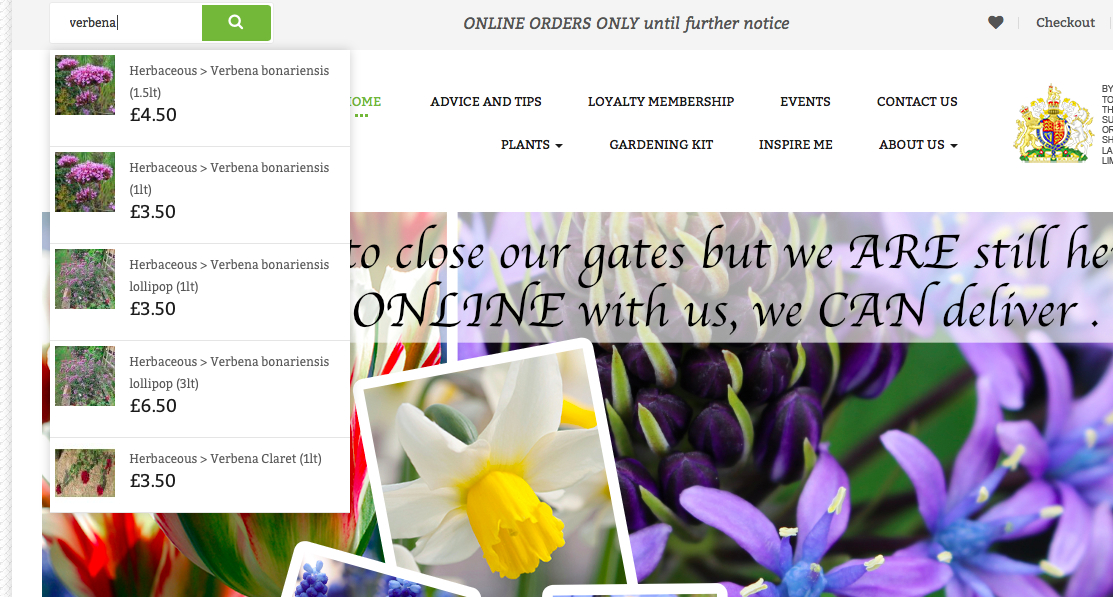 4. You can browse through different categories of plants, by hovering over the 'PLANTS' text. This will bring up a drop down list, which you can click on.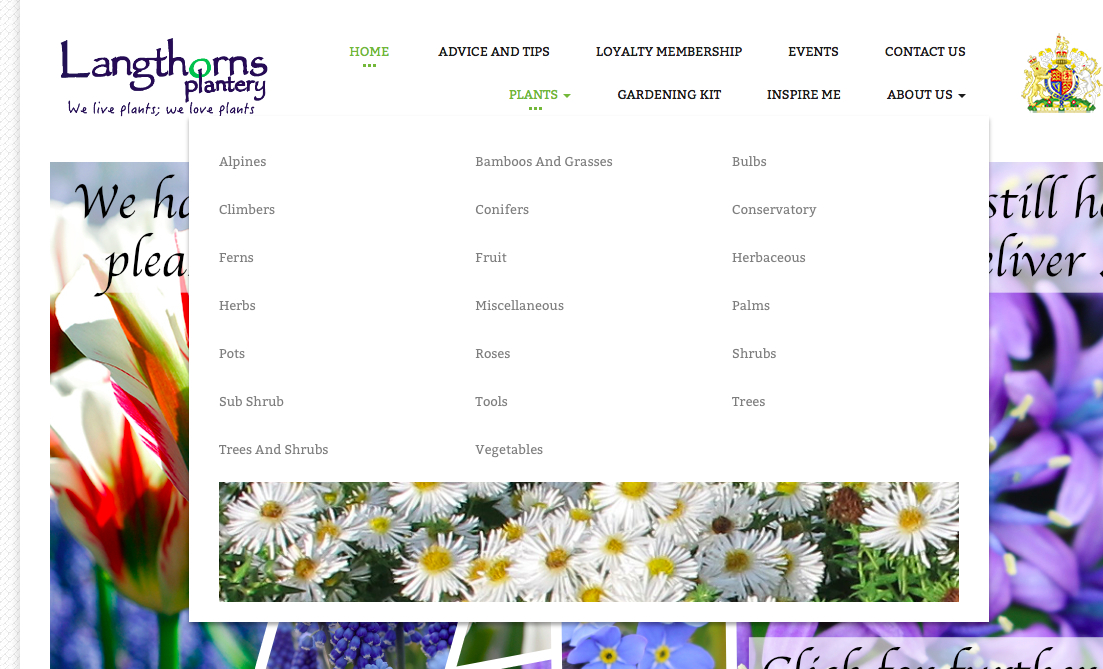 5. The website is set to automatically show only 9 plants at a time. You can change this setting by clicking on the number next to 'Show' on the top right hand corner.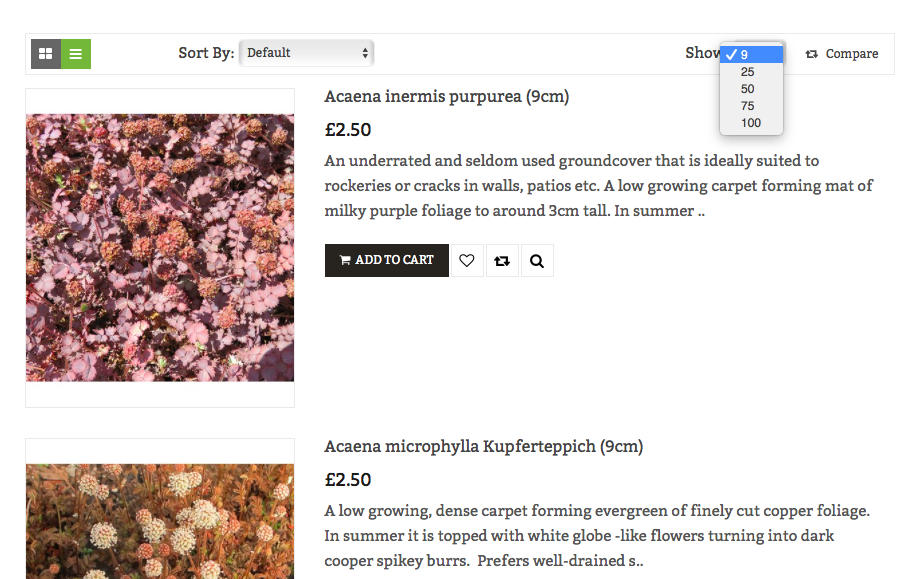 6. We appreciate that browsing through so many pages can be time consuming and quite frankly overwhelming. You can save time and narrow your search by using the 'Plant Finder' on the left hand side.

When using this filter, ensure that you choose the category you want to search in, to ensure you narrow your search as much as possible and press FILTER.

It is good to reset the filters each time.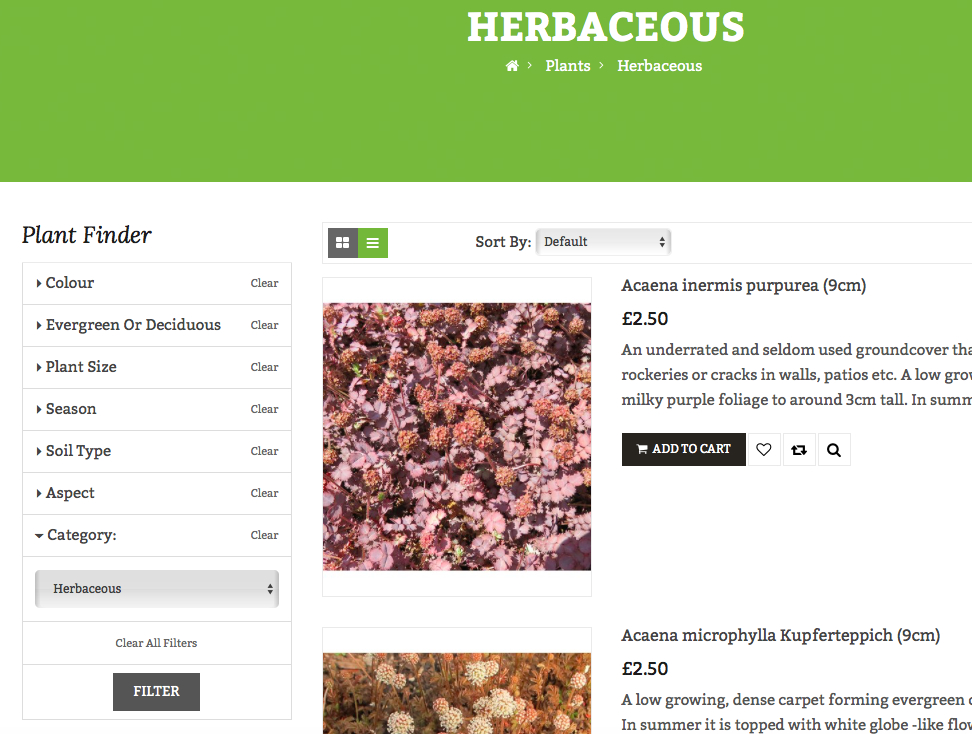 The image below, shows my search, after adding the following filters.

Colour - Yellow
Deciduous
Season - Summer
Aspect - Sun
Category - herbaceous (please see at the bottom of this guide for explanations to some of the plant terms).

This narrowed the amount of pages (9 items) to 17, from 187!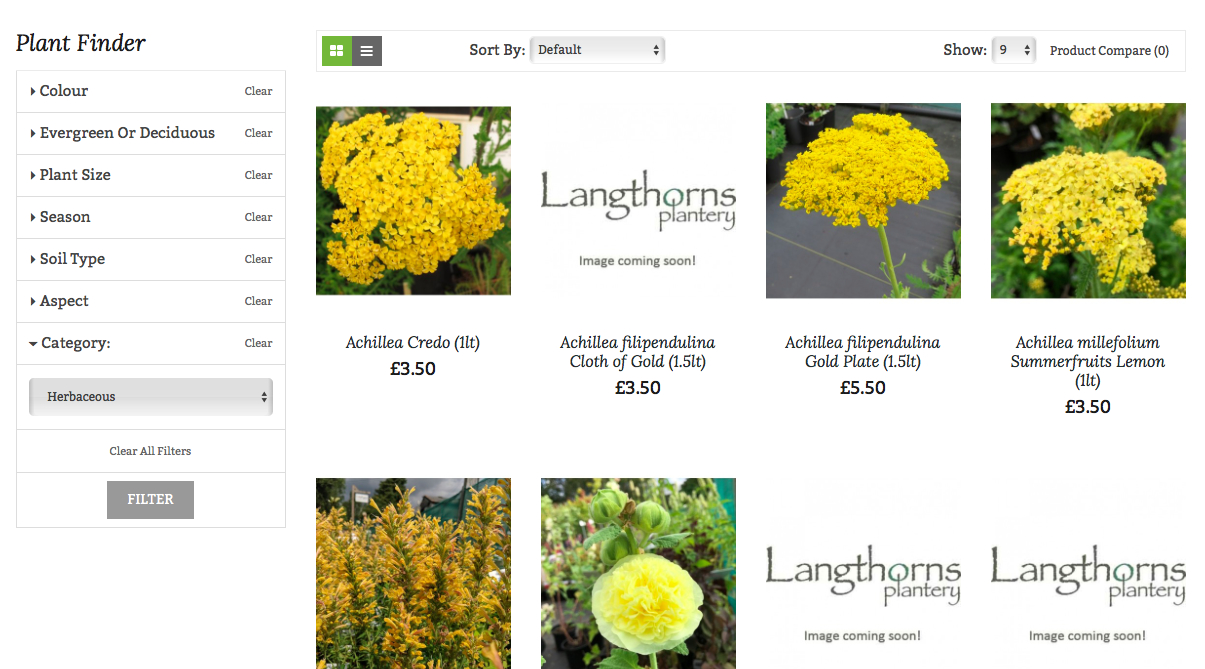 7. You can amend the quantities if required in the shopping cart by pressing the update button.

8. When you have finished making your fantastic plant choices, you can check out.
The delivery is automatically calculated on the number of plants being sent by Parcel Force. For larger and local orders we can offer deliveries by van, which will work out more economical the more you order. You can include any size trees and shrubs, plus compost on these deliveries. We also offer a click and collect service. In this case, an email will be sent to you once the order has been collected. Please do not come to collect before you have been notified.

You can bypass the automatic delivery cost by clicking 'Free, collect from Langthorns'
We will contact you to advise of delivery costs by van at the point where we collect up your order.
As a very approximate cost (depending on exact location and amount of other deliveries to your area), we are charging £20 for Braintree/Bishops Stortford, £30 for Chelmsford/Saffron Walden.
Why not get neighbours together to share the delivery cost (with one drop off address).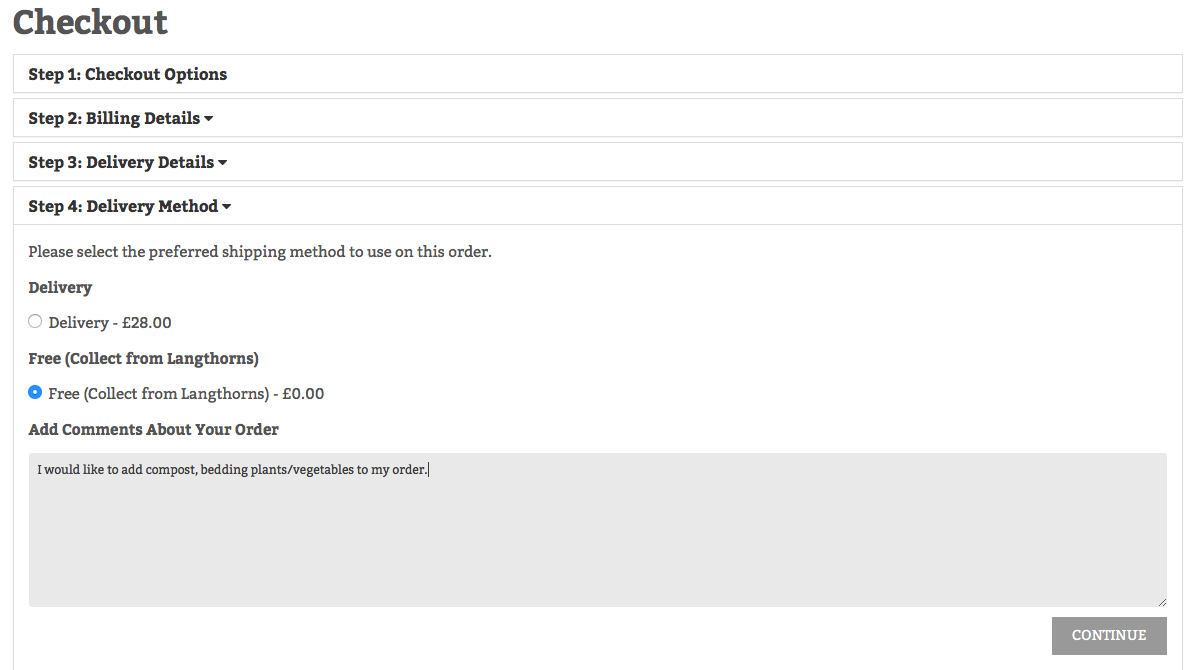 9. Finally, you can request items that are not stocked on the website, such as compost and pots in the comments section. . We can talk you through these when we call you.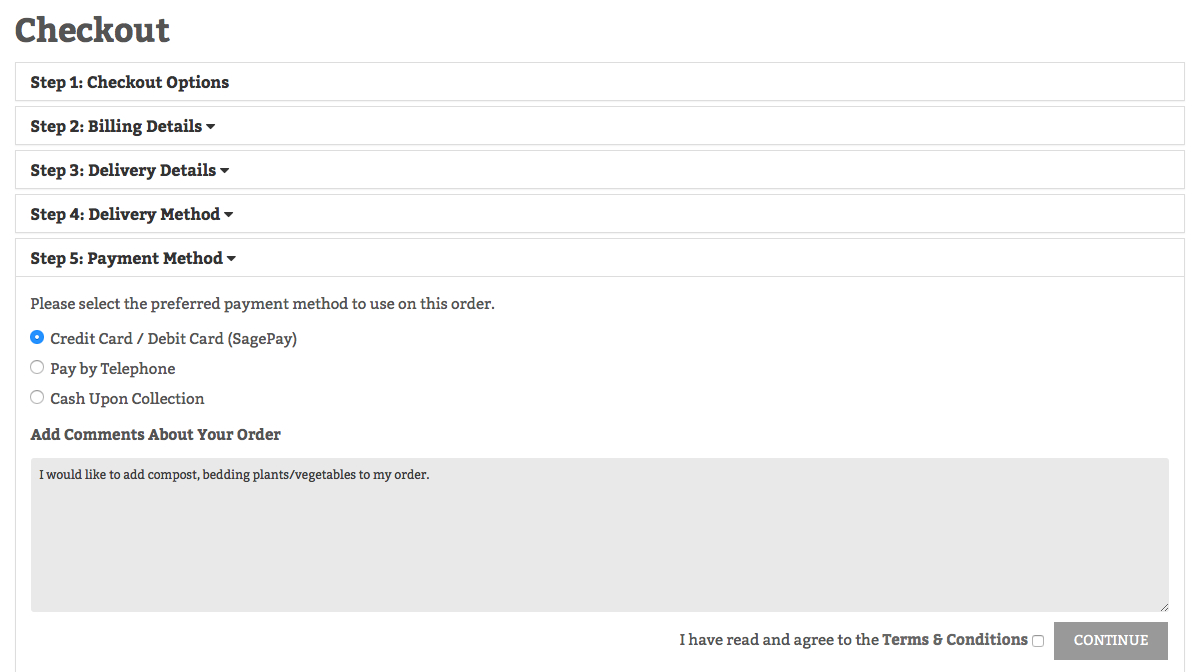 I hope this guide is helpful.

Any questions, please email info@langthorns.com.

Thank you for your patience during this difficult time. Our customers are very important to us and we are trying our best to deliver a brilliant service.
Definitions
Herbaceous Plants - A herbaceous plant produces new growth every year. Its stems are green and soft. The plants grow fast and produce flowers and seeds in a short period of time. In lots of cases, these plants will die right down during Winter and produce new growth the following year. For example Asters.
Shrubs - Plants that have woody growth. They do not die right down every year, but continue their growth every season. For example Lavenders.
Biennial - Plants that flower every 2 years. For example Foxgloves.
Annuals - Plants that only last for one season and do not come back the following year. For example Summer bedding plants.
Deciduous - Plants that lose their leaves over winter.
Semi-evergreen - Plants that may lose their leaves in very harsh winters.