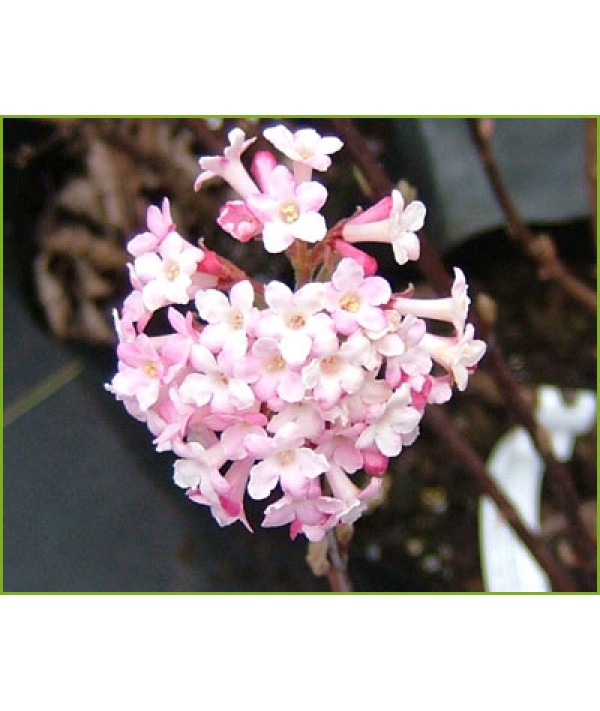 Viburnum x bodnantense Charles Lamont (3lt)
Product Code:
200000004582
Stock
In stock
(limited stock left)
Similar to Viburnum bodnantense except the flowers are larger and hold their colour longer before fading. Height and spread to around 3m x 2m. Any well drained fertile soil in sun or shade. Hardy, versitile and easy. Flowers in Winter making it an ideal christmas gift.
Info
Also Known As
N/A
Colour
Pink
Evergreen Or Deciduous
Deciduous
Flower Colour
pink
Good For Wildlife
yes
Hardiness
hardy
Height
3m
Native To
N/A
Plant Breeders Rights
N/A
Plant Size
Medium: 2-5 Litres
Poisonous
N/A
Pot Size
3lt
Scented
yes
Season
Autumn to Winter
Soil Type
Moist But Well Drained
Spread
2m
Time Of Flowering
October-December
Common Name
N/A
Award Of Garden Merit
yes
Aspect
Sun or Part Shade