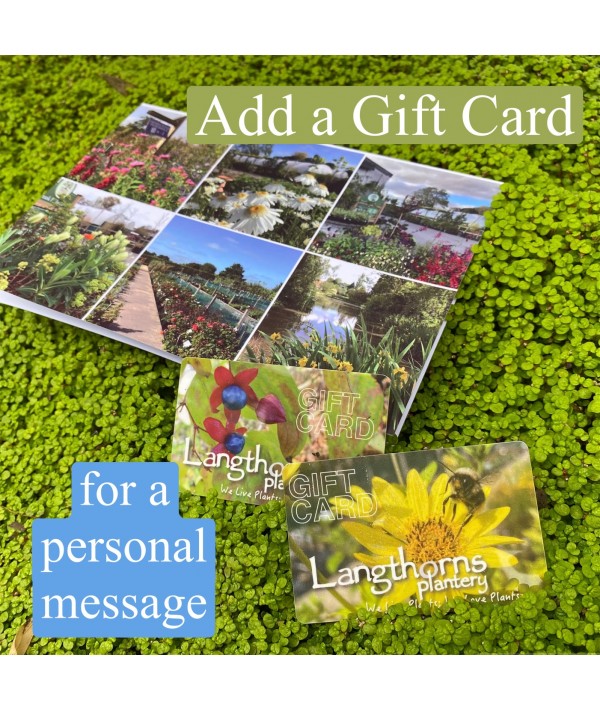 Gift Voucher
Treat a loved one with one of our all NEW fabulous Langthorns Gift vouchers.
Select an amount from the drop-down box and add a lovely glossy Gift card with beautiful images of Langthorns Plantery for £2 for an added personal message.

The new Gift vouchers are reusable and can be reloaded time and time again.