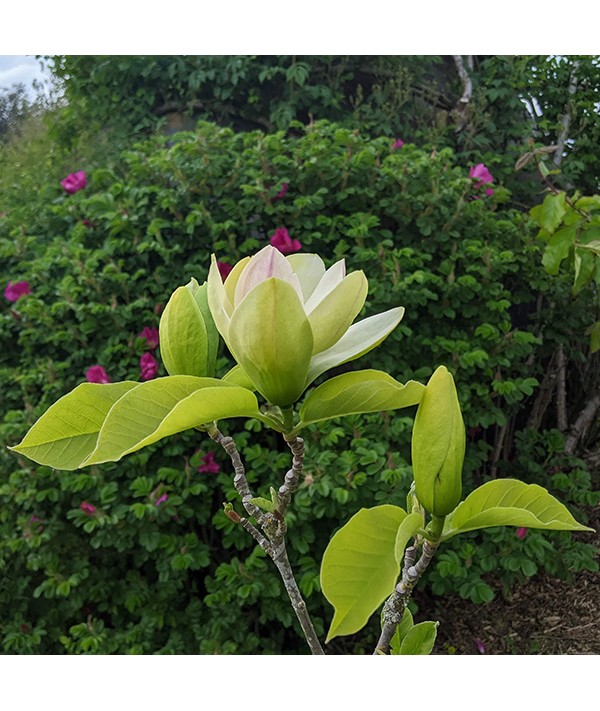 Magnolia acuminata Blue Opal (12lt)
Product Code:
200000007940
Due to its size, this product cannot be shipped via standard parcel delivery. Please choose to collect your order or check out normally and we will contact you to arrange an alternative delivery.
Species magnolia, much sought after but seldom available. Huge, leathery, dark, mat green leaves. It makes a magnificent specimen tree for a sheltered location and has big, scented creamy white/yellow flowers in summer. Evergreem, truly spectacular and rare!
Info
Colour
Blue
Evergreen Or Deciduous
Evergreen
Flower Colour
Blue buds, yellow flowers
Good For Wildlife
yes
Hardiness
hardy
Height
12m
Plant Size
Extra Large: Above 10 Litres
Pot Size
12lt
Season
Spring
Soil Type
Neutral to alkaline
Spread
7m
Time Of Flowering
spring
Aspect
Sunny
Shipping
Shipping Cost
POA