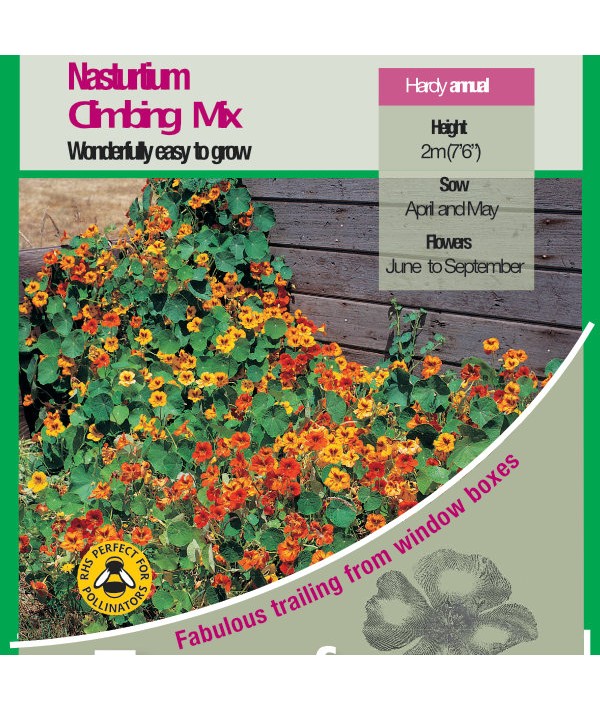 Nasturtium Climbing Mix Seeds
Product Code:
5027559687068
Stock
In stock
(limited stock left)
A vigorous, quick growing climber with large single flowers on plants that trail down, climb up or spread from side to side. Good for covering sheds, walls or areas you'd prefer not to see! Long lasting summer colour. Height up to 200cm.
Attractive to bees and other pollinating insects.
Half Hardy Annual
Pack size: 40 seeds
When to sow: Apr - May
Flowers: Jun - Sept