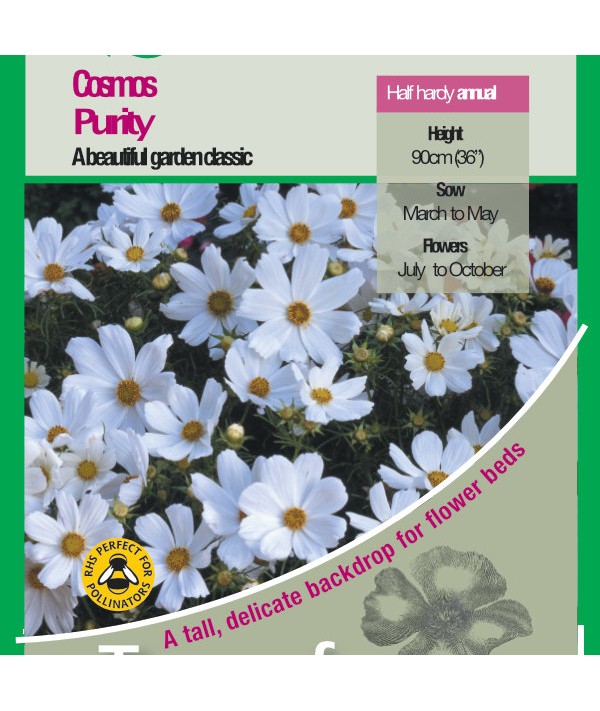 Cosmos Purity Seeds
Product Code:
5027559581052
Stock
In stock
(limited stock left)
Cosmos Purity is everyones favourite and a garden classic in white. With its delicate pure white flowers in feathery foliage, this variety really is a must for the back of borders with an approximate growing height of 90cm.
Attractive to bees and other pollinating insects.
Pack size: 100 seeds
Half Hardy Annuals.
When to sow: Mar - May
Maturity: July - Oct