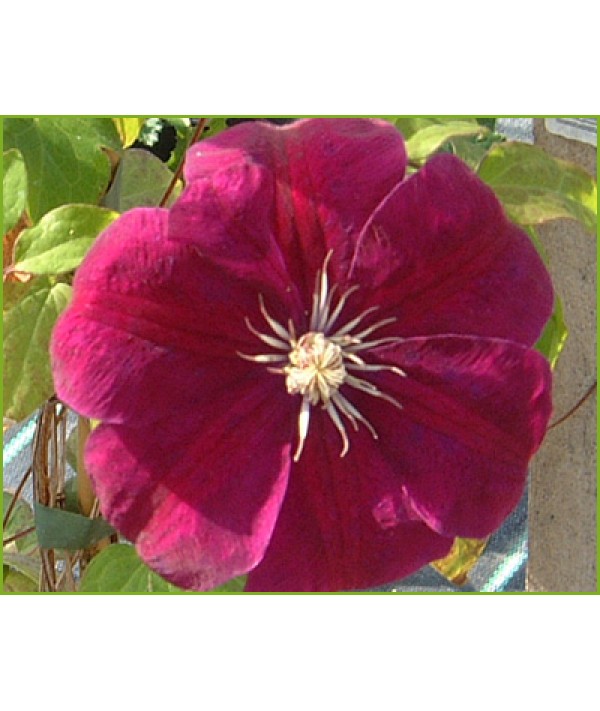 Clematis Rouge Cardinal (3lt)
Product Code:
200000001147
Stock
In stock
(limited stock left)
Lots of deep velvety red flowers, with creamy white filaments and dark brown anthers, from june to august. Prune hard in early spring. Any deep soil in sun or part shade. Great for adding colour, to bare stems, of large wall trained shrubs. One of the best of the large flowering reds.
Info
Also Known As
N/A
Colour
Purple
Evergreen Or Deciduous
Deciduous
Flower Colour
purple red
Good For Wildlife
yes
Hardiness
hardy
Height
2.4m
Native To
N/A
Plant Breeders Rights
N/A
Plant Size
Medium: 2-5 Litres
Poisonous
N/A
Pot Size
3lt
Scented
N/A
Season
Summer to Autumn
Soil Type
Neutral to alkaline
Spread
1.2m
Time Of Flowering
August-October
Common Name
N/A
Award Of Garden Merit
N/A
Aspect
Sun or Part Shade