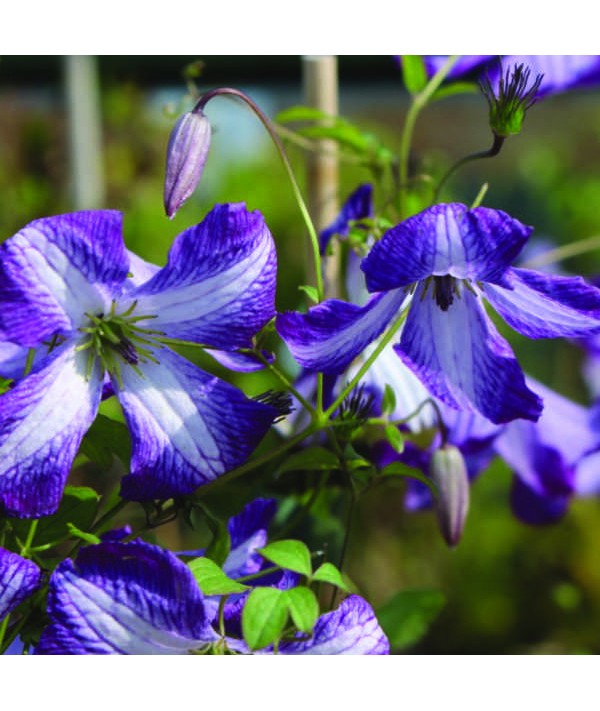 Clematis viticella I am Lady J (2lt)
Product Code:
100000007071
Stock
In stock
(limited stock left)
New in 2017. Sumptuous purple flowers with white centered tepals are produced all Summer long. Good for scrambling through shrubs, small trees or on walls, fences etc. A very hardy good all round variety with a height 3m and spread to around 1.5m. Pruning group 3.
Info
Colour
Purple
Evergreen Or Deciduous
Deciduous
Flower Colour
purple/white
Good For Wildlife
yes
Hardiness
hardy
Height
4m
Plant Size
Medium: 2-5 Litres
Pot Size
2lt
Season
Summer
Soil Type
Neutral to Alkaline
Spread
3m
Time Of Flowering
July-September
Aspect
Sun or Part Shade