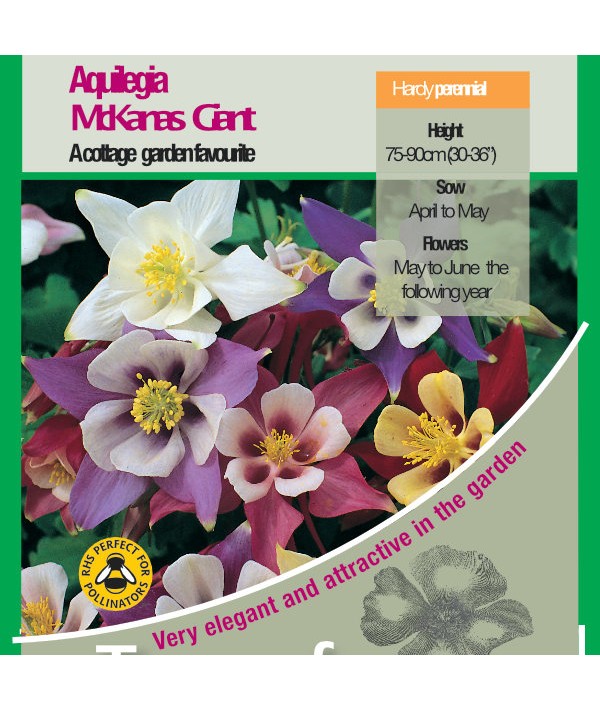 Aquilegia KcKanas Giant Seeds
Product Code:
5027559523021
Stock
In stock
(limited stock left)
McKanas Giant produces long spurred blooms in a multitude of colour and combinations. The flowers have the most delicate and unusual looking appearance reaching an approximate height of 75cm.
Perfect for cottage gardens. Attractive to bees and other pollinating insects.
Hardy Perennial.
When to sow: Apr - May
Plant: Mar - Jun