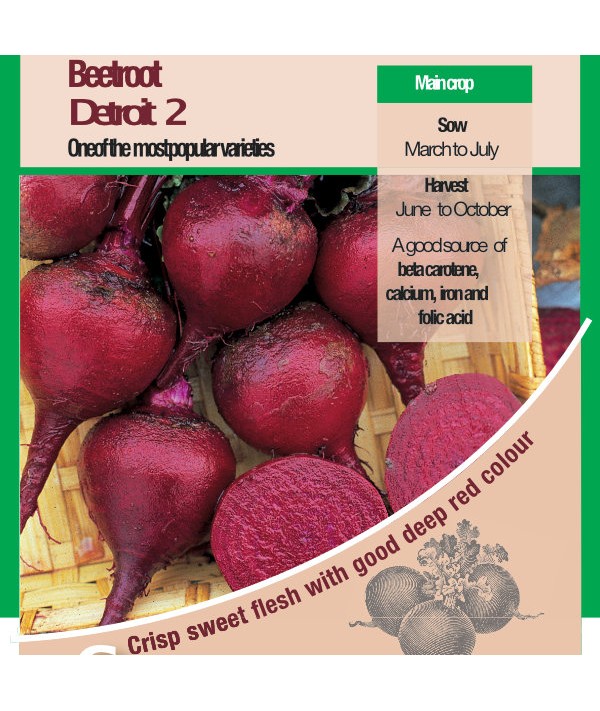 Beetroot Detroit 2 Vegetable Seeds
Product Code:
5027559105098
Stock
In stock
(limited stock left)
This deep red flesh, marvellous flavour beet is still one of the favourites for main crop sowing. It is easy to grow and stores well and much more tasty than fresh shop bought beetroot. It should be harvested just at the right time when the size of a tennis ball.
Pack size: 275 seeds
When to sow: Mar - Jul
Harvest: Jun - Oct