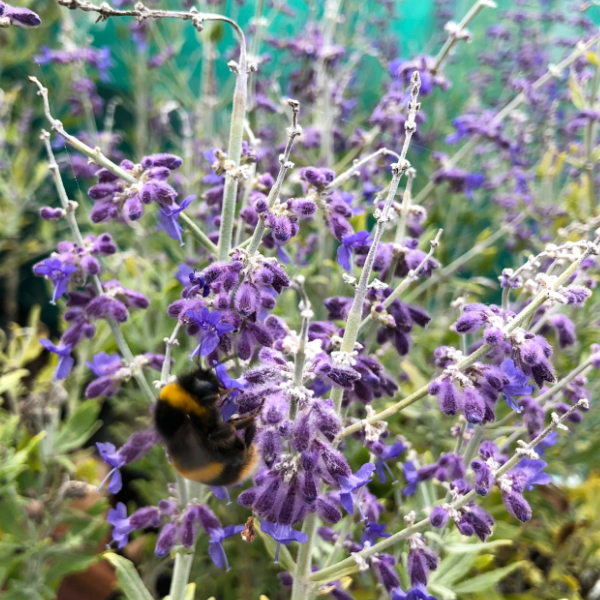 September Offers for Loyalty Hard Holders
September is such a gorgeous month with less intense sunlight creating a mellow feeling and softer palette of colours to enjoy. We love the late flowering perennials, ornamental grasses and signs of autumn starting to appear amongst trees and shrubs. This month's plants on offer are perfect choices for the September garden . . .


Persicaria amplexicaulis Blackfield.
Best features:
- Black tipped buds open to dusky scarlet flowers.
- Long flowering throughout summer. Loved by bees.
- Attractive red flushed bushy growth under long slender spikes.
- Easy to grow in sun or partial shade.
Height and spread to around 1.2m x 80cm.
A special price of £3.75 (WAS £4.50) per 1lt pot


Perovskia Little Spire and Blue Spire
Best Features:
- Spires of soft lavender blue flowers on silvery stems.
- Silvery green, finely cut aromatic foliage
- Fantastic mixed with late summer ornamental grasses and perennials.
- Loved by bees. Makes a real impact along a pathway or in mixed borders.
Blue Spire height to around 1.2m. Little spire height to around 0.75m Any well drained soil in sun.
For a special price of £3.20 per 1lt pot