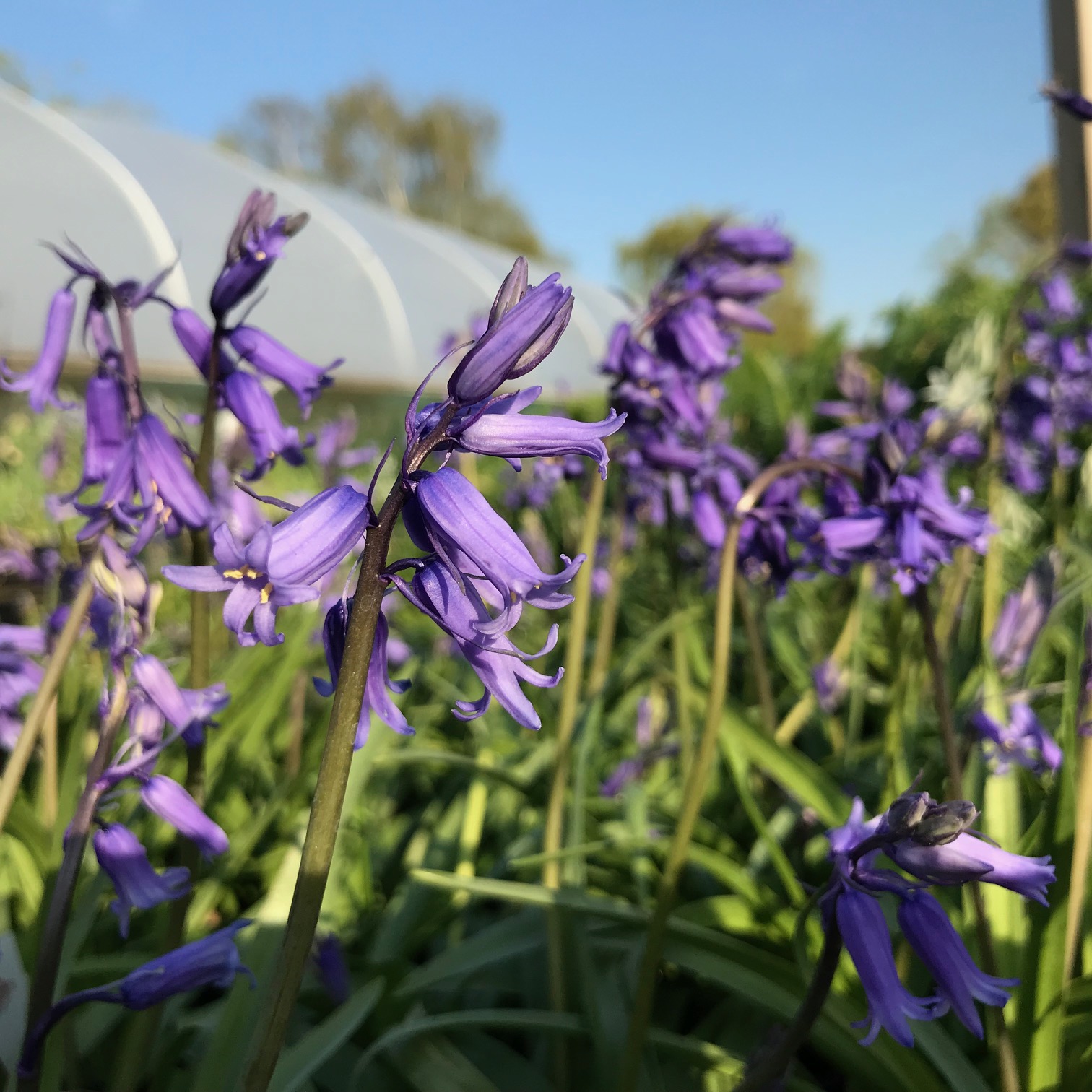 Marvellous May Offers for Loyalty Card Holders
May is simply marvellous for giving us probably the most exciting garden days of the year. Everything is new, fresh and green and the sunny days are so encouraging when it comes to getting out into our English gardens. We have three fabulous plants on offer this month starting with a woodland favourite . . .
Beautiful Bluebells!
A deep blue/violet carpet of English Bluebells is an incredible sight to anyone wandering through a British woodland in spring. Why not paint your own miniature bluebell canvas and enjoy the exquisitely intense colour and delightful scent of these nodding bells in your own garden. Perfect for naturalising on shady banks and under trees. Stems to around 40cm and gorgeous nodding bells in May and June.

Hyacinthoides is available at a special price of £3.00 per 1LT pot


Graceful and delicate Thalictrum Elin
Standing tall with elegant steely blue lace-like foliage, Thalictrum Elin is one of the best. The strong, purple stems are topped with delicate sprays of bicolored pale yellow and lavender flowers, which form a exquisite haze effect when planted in groups. Particluarly effective planted with grasses, such as Miscanthus at the back of a border. Can reach heights of up to 2.5 metres. Blooms July to early August and happy in sun or part shade.
For a special price of £5.00 per 2LT . . . exclusively to Loyalty Card Holders only, while stocks last!
Fresh and versatile Heuchera Apple Crisp
Inject your garden with vivid green! Heuchera Apple Crisp has striking bright ruffled leaves, with silver markings and can be used in a multitude of ways. Create some dramatic containers using this beauty as a centre point and surround with contrasting summer bedding, such as purple fuchsias or verbena, or brighten the front of a more shady border.

Compact habit to around 30cm x 30cm. Sprays of white flowers in summer. Makes a superb edging plant and looks good year round. Any good garden soil in sun or part shade.
For a special price of £3.50 per 1LT . . . exclusively to Loyalty Card Holders only, while stocks last!