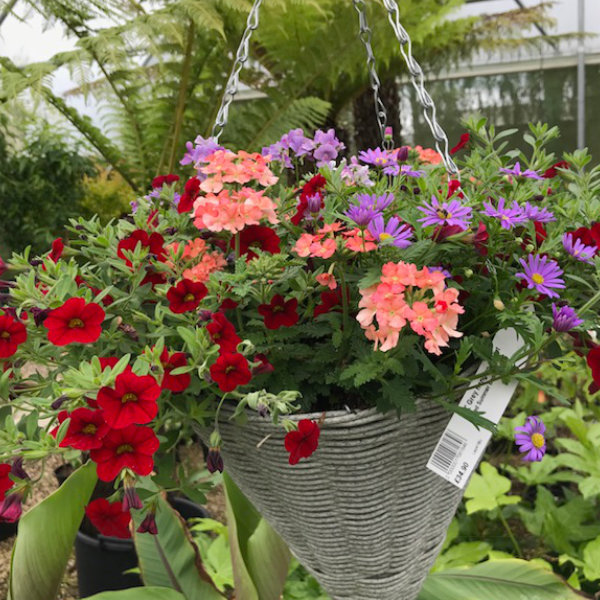 Hanging Basket and Chelsea Chop Workshop
Feeling Creative? Come and plant your own Summer Hanging Basket . . .
This year we have decided to run a Hanging Basket workshop on Thursday 6th June from 6pm until 8.30pm.
Choose your favoured hanging basket style and pick out your summer bedding plants from a huge, bright and colourful range . Knowledgable staff will be on hand to offer advice on colours and plant selection to suit your style, maintenance and watering requirements.
Alongside this, Edward Cannon will be giving his favourite flower bed the 'Chelsea Chop' and talking about how doing this can lengthen and prolong the flowering of some of your herbaceous plants.
Refreshments will be available.
Tickets available soon, so watch this space or follow our Twitter and Facebook feeds for updates.