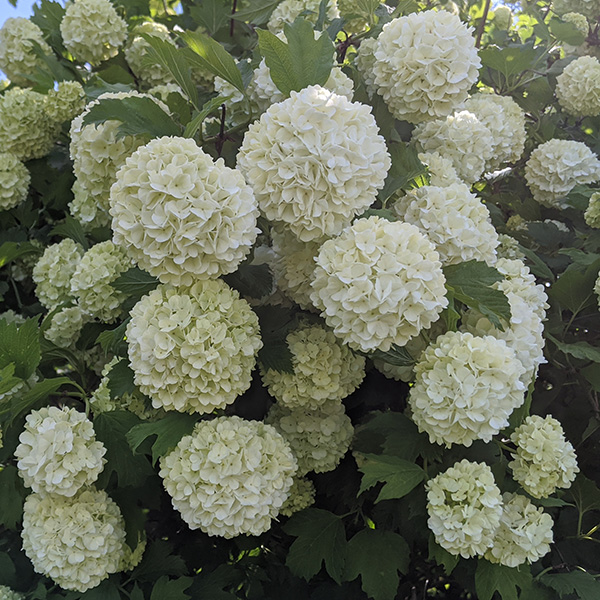 April 22 Loyalty Offers
April really is a glorious month in the gardening year and perfect for planting, so why not pop down to Langthorns and treat yourself to some fabulous new garden additions, not forgetting to take advantage of this months loyalty offers. . .
The aptly named Snowball Tree bears masses of globular heads of creamy white flowers the size of tennis balls from late spring to early summer (May and June). With a rounded habit, it is a perfect choice for larger mixed borders with deep green leaves that tint purple in the autumn.

Only £8.50 per 3litre pot and £15 per 7.5litre pot

EXCLUSIVELY to Loyalty Card Holders.
Narcissus (all varieties)
We are continuing our Narcissus special offer into April for loyalty card holders, as there really is no better plant for bringing sunshine into your garden. Snap up your favourite variety and plant in mass at the front of borders or grassy areas for a spectacular splash of yellow every year. With many varieties to choose from in varying shades of cream and yellow, they are absolutely perfect for bringing cheer and saying hello to spring.

Only £1.50 per 9cm pot

EXCLUSIVELY to Loyalty Card Holders.