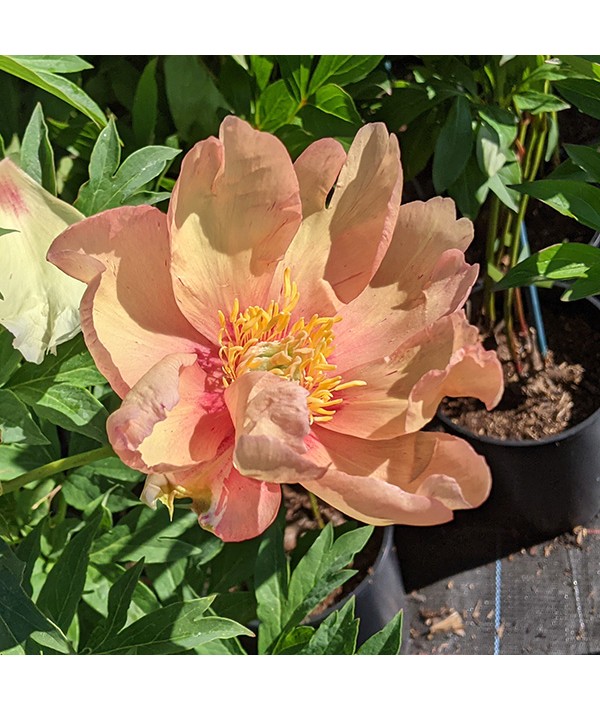 Paeonia Sonoma Floozy (7lt)
Product Code:
100000009083
Stock
In stock
(limited stock left)
Intersectional paeonies are rare hybrids between garden paeonies and tree paeonies and are highly sought after by collectors and garden enthusiasts. They have a leaves like tree paeonies but die right back over winter to short stumps. They are fully hardy and give amazing displays of flowers and good autumn colour. Sonoma Floozy has amazing creamy/coppery petals with pink edges to the petals. Height and spread to 1m after 5 years.
Info
Colour
Cream
Peach
Pink
Evergreen Or Deciduous
Deciduous
Flower Colour
cream/copper/pink
Good For Wildlife
yes
Hardiness
hardy
Height
1m
Plant Size
Large: 6-9 Litres
Pot Size
7lt
Scented
yes
Season
Spring
Soil Type
Moist but well drained
Spread
1m
Time Of Flowering
May
Aspect
Sun or Part Shade