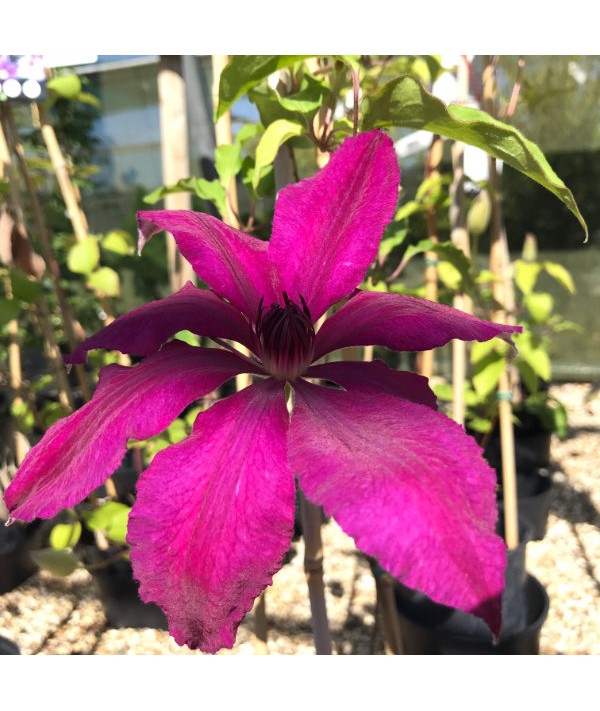 Clematis Barbara Dibley (3lt)
Product Code:
100000007801
Stock
In stock
(limited stock left)
Deciduous climber with masses of large petunia red/purple flowers in May to July on the previous seasons growth with some late flowers of the current seasons growth in autumn. Best in part shade. Height and spread to 3 x 2m. Group 2.
Info
Colour
Red
Evergreen Or Deciduous
Deciduous
Flower Colour
petunia red/purple
Good For Wildlife
yes
Hardiness
hardy
Height
3m
Native To
Britain
Plant Size
Medium: 2-5 Litres
Pot Size
3lt
Season
Spring to Summer
Soil Type
Neutral to Alkaline
Spread
2m
Time Of Flowering
May-June
Aspect
Part Shade or Shade