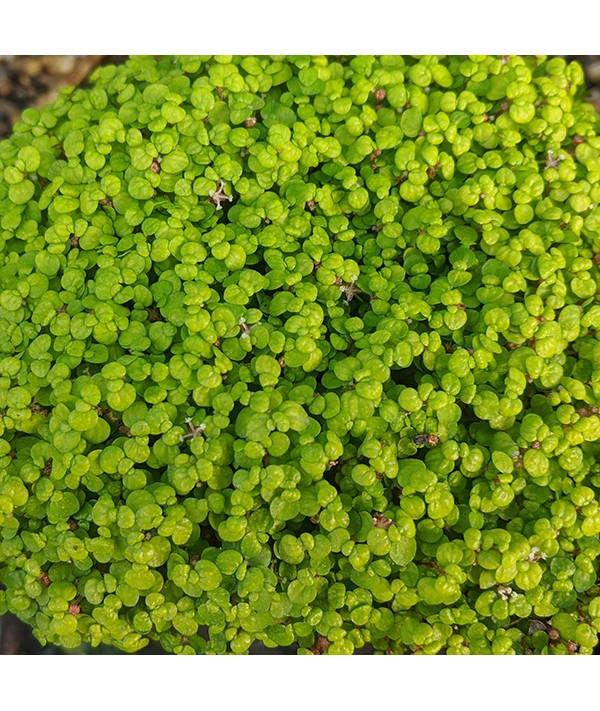 Soleirolia soleirolii (1lt)
Mind your own business, Babys Tears, Pollyana vine...
Product Code:
100000005939
Stock
In stock
(limited stock left)
Mind your own business. Tiny, round, lush green leaves forms a carpet that thrives in moist shade. Can be very invasive and keeps spreading but looks great if managed properly. Can be used as an informal lawn and very effective as an edging plant to cover walls, cracks etc. Keep moist and cut back as often as needed to keep looking fresh. Maybe best grown in a pot to restrict growth. Gets knocked back in winter but quickly recovers the following spring. Part shade with a height upto 10cm and an indefinate spread!
Info
Also Known As
Helxine soleirolii
Colour
White
Evergreen Or Deciduous
Evergreen
Flower Colour
White
Good For Wildlife
yes
Hardiness
hardy
Height
5-10cm
Native To
W. Mediterranean Islands
Plant Size
Small: 0-1.5 Litres
Pot Size
1lt
Season
Summer
Soil Type
Any Well Drained
Spread
1m+
Time Of Flowering
summer
Common Name
Mind your own business, Babys Tears, Pollyana vine...
Aspect
Part Shade