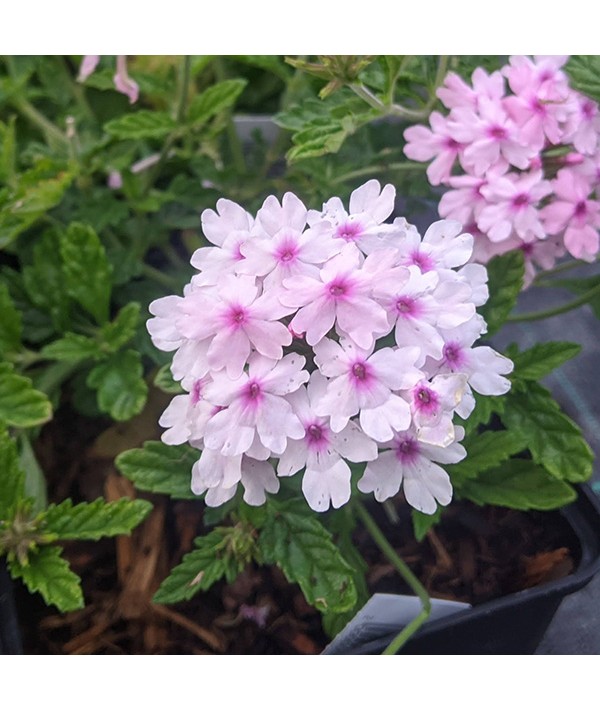 Verbena Margaret's Memory (1.5lt)
Product Code:
200000010301
Stock
In stock
(limited stock left)
Chance sport selected from Seabrooks Lavander and named after Peter Seabrooks wife Margaret. Heads of soft pink flowers with dark eyes persist all summer long. Wonderful little clump forming variety that grows in any well drained soil in full sun or part shade. Height and spread to around 30 x 40cm.
Info
Colour
Pink
Evergreen Or Deciduous
Deciduous
Flower Colour
pink
Good For Wildlife
yes
Hardiness
hardy
Height
35cm
Plant Size
Small: 0-1.5 Litres
Pot Size
1.5lt
Season
Summer
Soil Type
Any well drained
Spread
40cm
Time Of Flowering
June-September
Aspect
Sun or Part Shade