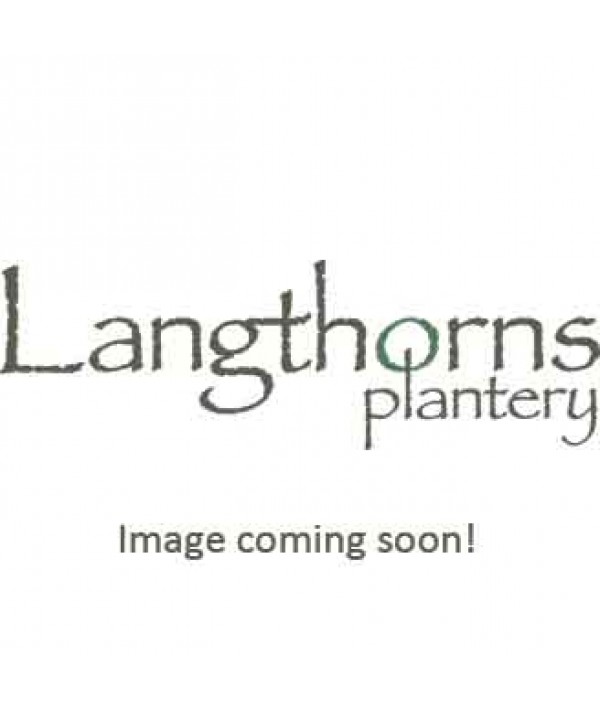 Photinia x fraseri Louise (1.8m standard) (Mclarlou) (35lt)
Product Code:
200000010269
Due to its size, this product cannot be shipped via standard parcel delivery. Please choose to collect your order or check out normally and we will contact you to arrange an alternative delivery.
Variegated evergreen Red Robin. Fantastic foliage with different variations throughout the year for extra interest. New leaves emerge red with an irregular creamy edging that is flushed bright pink before gradually changing to a mix of rosy pink, cream and green and finally as the leaves mature – creamy white and rich shiny green. Heads of white flowers in spring. Easy and versatile. These ones have been grown as standards on 1.8m stems making them ideal screening plants.

Info
Also Known As
Mclarlou Variegated Evergreen Red Robin
Colour
White
Evergreen Or Deciduous
Evergreen
Flower Colour
white
Good For Wildlife
yes
Hardiness
hardy
Height
1.2m
Plant Size
Extra Large: Above 10 Litres
Pot Size
35lt
Season
Spring
Soil Type
Any well drained
Spread
1m
Time Of Flowering
April-May
Aspect
Sun or Part Shade
Shipping
Shipping Cost
POA