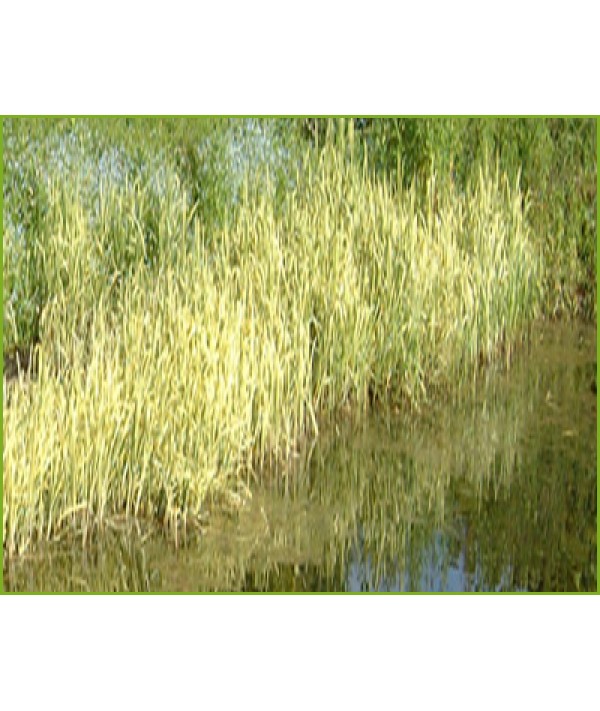 Glyceria maxima Variegata (3lt)
Product Code:
300000002064
Stock
In stock
(limited stock left)
Variegated manna grass. Creamy flowers in midsummer. Vigorous spreader. Height to 75cm. Moist soil or in the water. Bright creamyyellow striped leaves, often with pink hues during cold spells. Great when planted in drifts, in problem boggy areas or in shallow water where there is room for it to spread.
Info
Also Known As
Glyceria spectabilis Variegata/Glyceria aquatica variegata
Colour
Cream
Evergreen Or Deciduous
Deciduous
Flower Colour
creamy white
Good For Wildlife
yes
Hardiness
hardy
Height
0.75m
Plant Size
Medium: 2-5 Litres
Pot Size
3lt
Season
Summer
Soil Type
Boggy/wet
Spread
2m
Time Of Flowering
July-September
Aspect
Sun or Part Shade