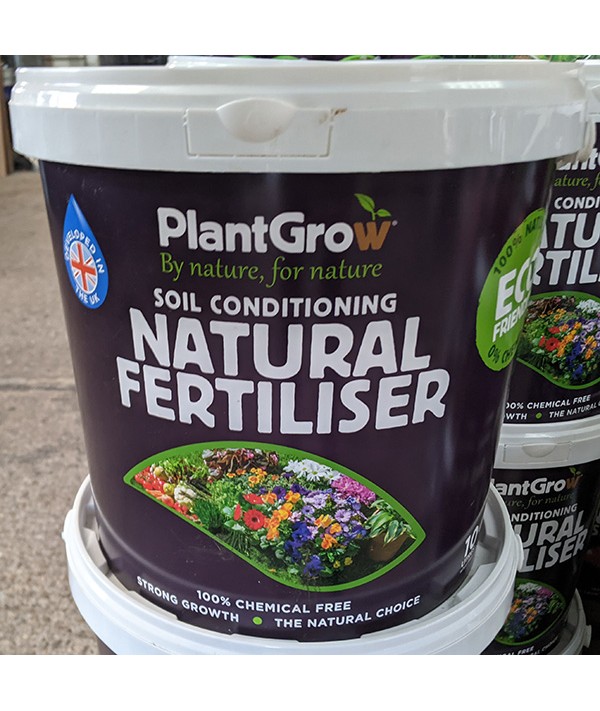 PlantGrow Soil Conditioning Natural Fertiliser 10L
Product Code:
5060485880059
PlantGrow Soil Conditioning Fertiliser is made from 100% plants and is a perfect addition for all areas of the garden, not only for delivering essential nutrients, but also the vital soil microbes that sustain an enriched and healthy growing medium for strong root growth. Organic an Vegan.
10L tub of granular feed that can be applied in the base of planting holes or as a top dressing.