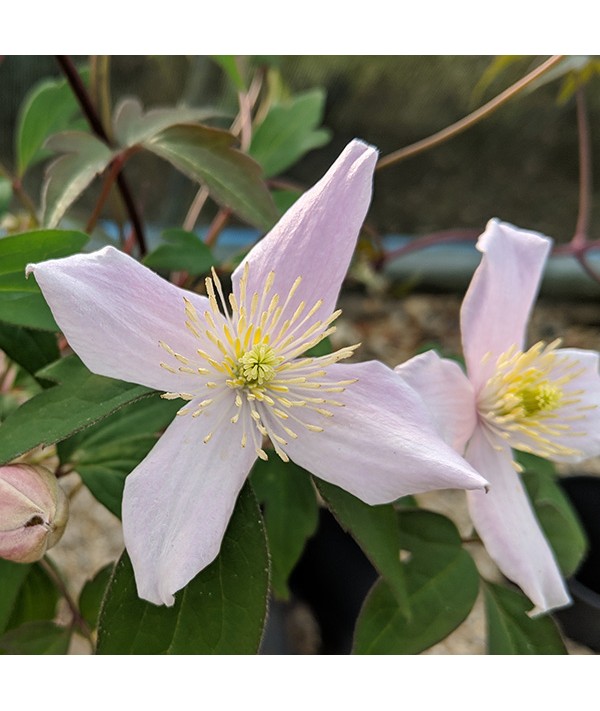 Clematis montana Pictons Variety (3lt)
Product Code:
5025338007489
Stock
In stock
(limited stock left)
Classic montana shaped flowers are a deep pink with creamy yellow stamens in spring. Fast growing to around 8m. Ideal for covering walls, fences etc. Any soil in sun or part shade. Good for scrambling through trees too.
Info
Colour
Pink
Evergreen Or Deciduous
Deciduous
Flower Colour
pink
Good For Wildlife
yes
Hardiness
hardy
Height
8m
Plant Size
Medium: 2-5 Litres
Pot Size
3lt
Season
Spring to Summer
Soil Type
Any Well Drained
Spread
6m
Time Of Flowering
May-June
Aspect
Sun or Part Shade