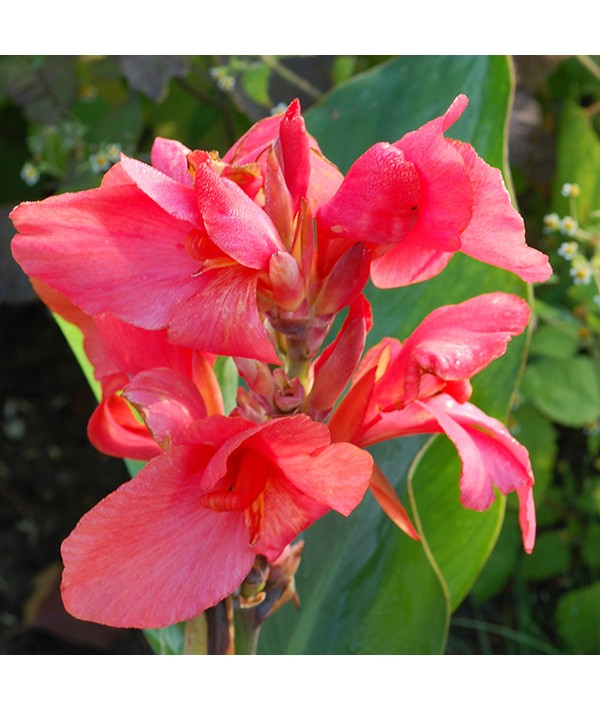 Canna City of Portland (3lt)
Product Code:
100000007929
Stock
In stock
(limited stock left)
Paddle shaped lush green leaves make bold clumps. From August until the first frosts strong flower stems to around 1.5m tall hold masses of coral pink flowers. Very showy and ideal fior a tropical feel garden in sun. Lift tubers and store for winter or give them a very deep dry mulch.
Info
Colour
Pink
Evergreen Or Deciduous
Deciduous
Flower Colour
pink
Good For Wildlife
yes
Hardiness
frost tender
Height
1.5m
Plant Size
Medium: 2-5 Litres
Pot Size
3lt
Season
Summer to Autumn
Soil Type
Moist but well drained
Spread
0.6m
Time Of Flowering
July-October
Aspect
Sun or Part Shade