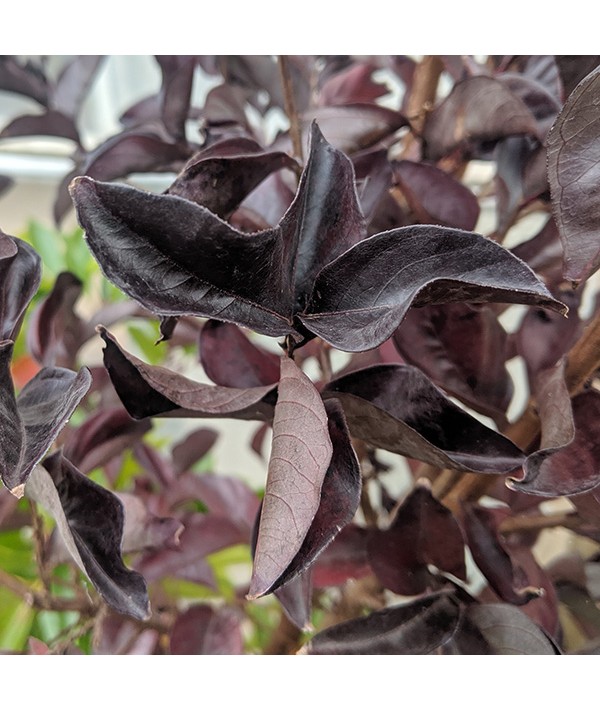 Lagerstroemia indica Black Diamond Best Red (1/2 standard) (20lt)
Crape Myrtle
Product Code:
100000007917
Stock
In stock
(limited stock left)
Due to its size, this product cannot be shipped via standard parcel delivery. Please choose to collect your order or check out normally and we will contact you to arrange an alternative delivery.
Crape Myrtle. A new form of the well known Crape myrtle bred for leaf colour and hardiness. Deep wine red new leaves turn a deeper green as they mature and turn again in the Autumn. Creche paper, deep red flowers in late summer burst from beautiful, symetrical, ballon shaped buds. These are grown as standards on 80cm stems.
Info
Colour
Red
Evergreen Or Deciduous
Deciduous
Flower Colour
red
Good For Wildlife
yes
Hardiness
hardy
Height
1.5m
Plant Size
Extra Large: Above 10 Litres
Pot Size
20lt
Season
Summer to Autumn
Soil Type
Moist but well drained
Spread
1.5m
Time Of Flowering
July-October
Common Name
Crape Myrtle
Award Of Garden Merit
yes
Aspect
Sunny
Shipping
Shipping Cost
POA