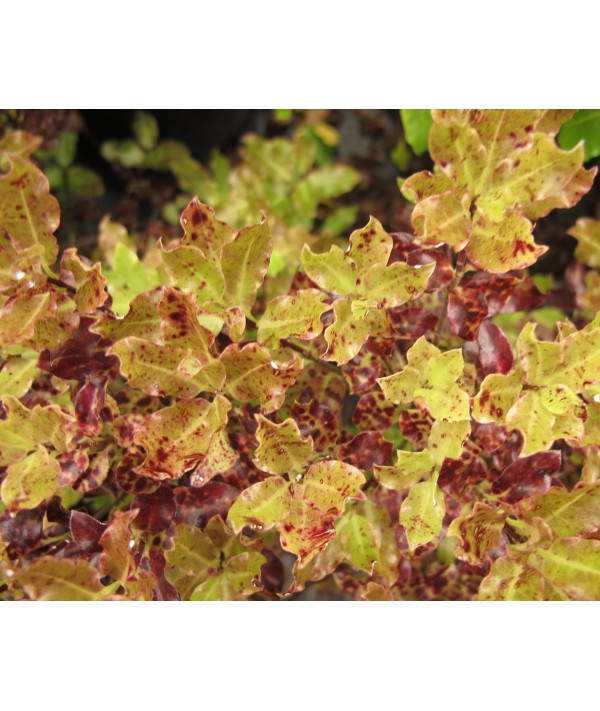 Pittosporum tenuifolium Nutty's Leprechaun (2lt)
Product Code:
400000003527
Stock
In stock
(limited stock left)
Similar to Pittosporum Tom Thumb but slightly larger all round with dark burgundy older leaves and chartreuse green young leaves. Height and spread to around 1.5m. Chocolate coloured flowers in early summer. Well drained soil in sun or light shade sheltered from strong winds.
Info
Colour
Brown
Evergreen Or Deciduous
Evergreen
Flower Colour
Chocolate brown
Good For Wildlife
yes
Hardiness
hardy
Height
1.5m
Native To
New Zealand
Plant Size
Medium: 2-5 Litres
Pot Size
2lt
Season
Summer
Soil Type
Any well drained
Spread
1.5m
Time Of Flowering
Spring to Summer
Aspect
Sun or Part Shade