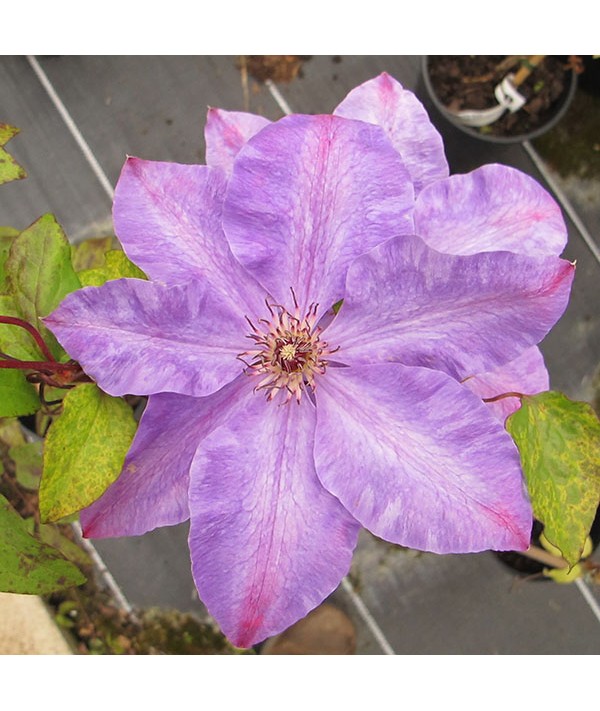 Clematis Elsa Spath (2.5lt)
Product Code:
5025338000510
Stock
In stock
(limited stock left)
Large mauve-blue flowers with red centres and overlapping petals produced above mid-green leaves. Flowers on previous seasons growth in May to July and late summer on current seasons growth. Pruning group 2. Prune lightly in late winter.
Info
Colour
Blue
Evergreen Or Deciduous
Deciduous
Flower Colour
blue
Good For Wildlife
yes
Hardiness
hardy
Height
2.5m
Plant Size
Medium: 2-5 Litres
Pot Size
2.5lt
Season
Spring to Summer
Soil Type
Neutral to Alkaline
Spread
1m
Time Of Flowering
May-July
Aspect
Sun or Part Shade