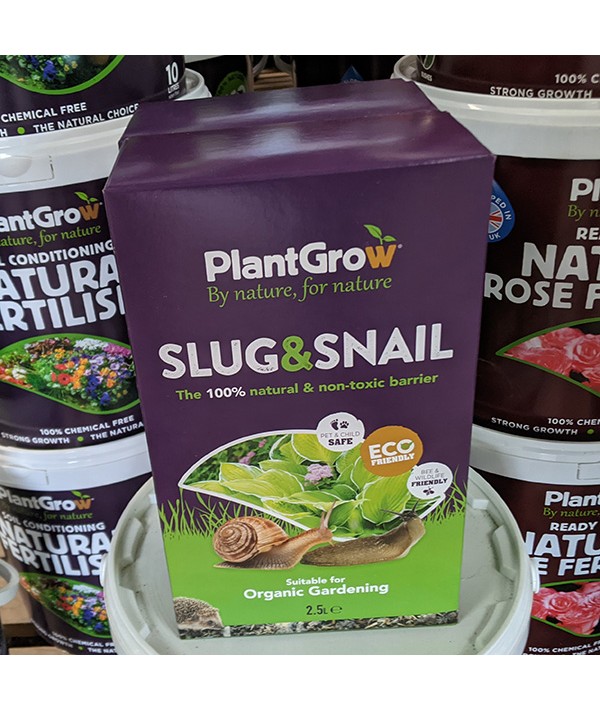 PlantGrow Slug and Snail Barrier 2.5L
Product Code:
5060485880097
Stock
In stock
(limited stock left)
PlantGrow Slug and Snail Barrier is an effective non-toxic barrier to protect susceptible plants from the feeding damage caused by slugs and snails. It is 100% environmentally friendly, protecting plants from molluscs without harming them, which ensures they remain alive as a food source for many beneficial wildlife, such as Ground Beetles, Thrushes, Frogs and Toads and Hedgehogs.
2.5L granular barrier for application around the base of plants.