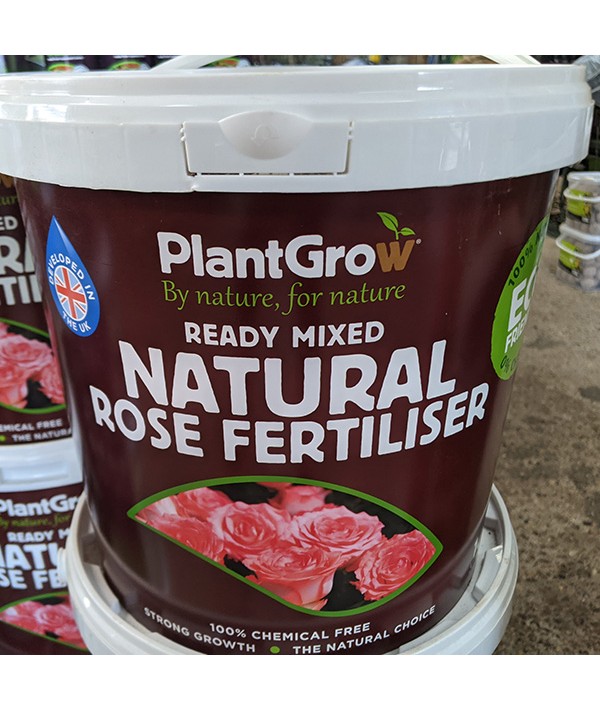 PlantGrow Natural Rose Fertiliser 10L
Product Code:
5060485880073
PlantGrow Natural Rose Fertiliser is a 100% natural and organic growing medium for roses, trees and shrubs. It contains a comprehensive range of both micro and macronutrients that will revitalise soil to optimise healthy and sustained growth of all types of roses.
10L tub of granular feed that is simply applied either as a mulch around established roses, as a top dressing on a pot and container grown roses, digging into the top layer of soil or compost around roses, or applying directly to the bottom of planting holes where new roses are to be planted.