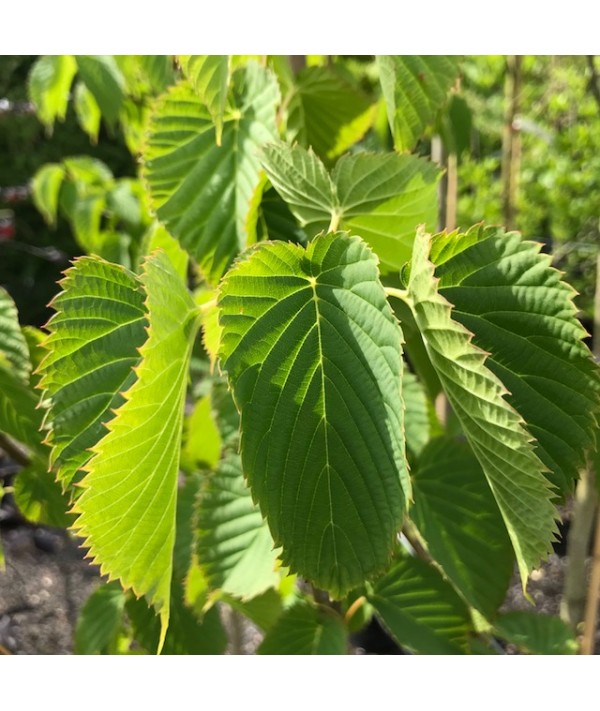 Davidia involucrata (12lt)
Dove tree
Product Code:
100000005150
Stock
In stock
(limited stock left)
Due to its size, this product cannot be shipped via standard parcel delivery. Please choose to collect your order or check out normally and we will contact you to arrange an alternative delivery.
Heart shaped, deep green leaves on this unusual deciduous tree that grows upto 15m tall by 10m wide. In may and June it has small, spherical greeny brown flowers surrounded by huge white bracts that hang down like handkerchiefs, hence it's common name 'Handkerchief Tree'. Moist but well drained soil. Can take 10 or more years before they start flowering. Well worth the wait!
Info
Colour
White
Evergreen Or Deciduous
Deciduous
Flower Colour
white
Good For Wildlife
yes
Hardiness
hardy
Height
15m
Plant Size
Extra Large: Above 10 Litres
Pot Size
12lt
Season
Spring to Summer
Soil Type
Moist But Well Drained
Spread
10m
Time Of Flowering
May-June
Common Name
Dove tree
Award Of Garden Merit
yes
Aspect
Sun or Part Shade
Shipping
Shipping Cost
POA