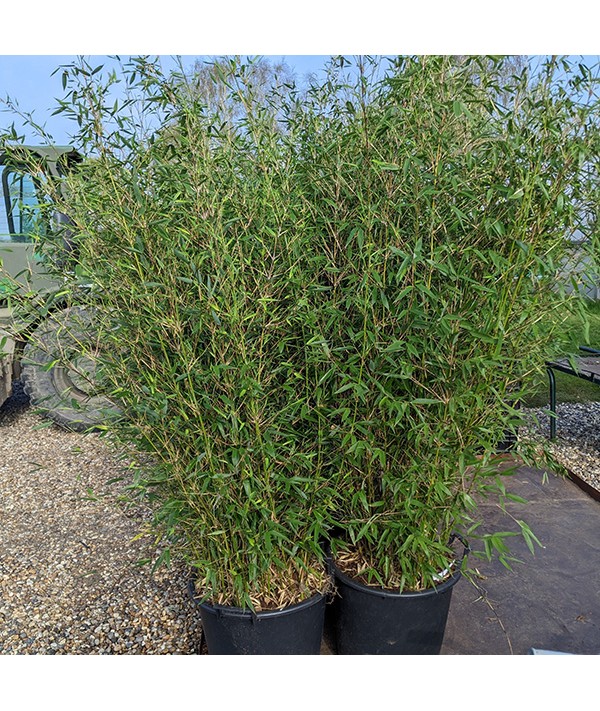 Fargesia denudata Xian 2 (30lt)
Product Code:
200000010263
Due to its size, this product cannot be shipped via standard parcel delivery. Please choose to collect your order or check out normally and we will contact you to arrange an alternative delivery.
New clump forming bamboo. Graceful leaves swish in the wind held on green becoming yellow and red tinted canes when grown in sun. Relatively quick to establish growing to between 2 and 4m tall. Makes a wonderful screening plant. Very hardy and will happily grow in sun or shade. When grown in full sun the leaves will curl up by day, unfurling by night.
Info
Evergreen Or Deciduous
Evergreen
Good For Wildlife
yes
Hardiness
hardy
Height
3-4m
Plant Size
Extra Large: Above 10 Litres
Pot Size
30lt
Soil Type
Any well drained
Spread
1-2m
Aspect
Sun or Part Shade
Shipping
Shipping Cost
POA