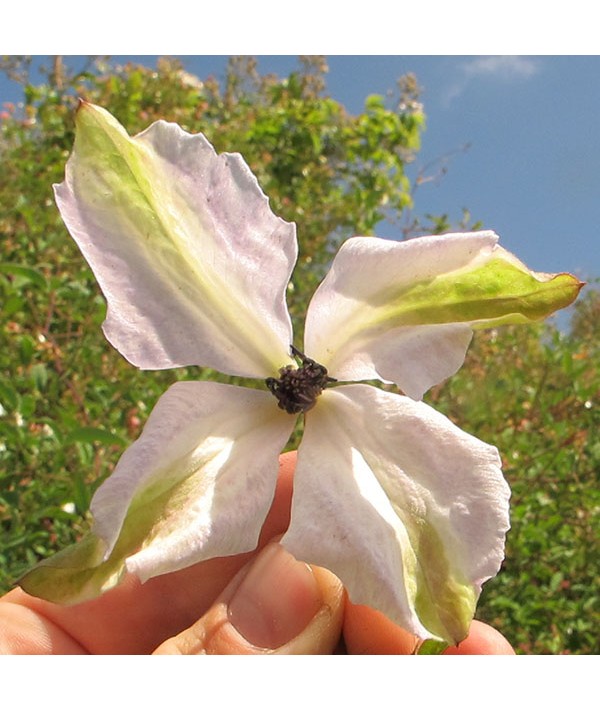 Clematis viticella Alba Luxurians (3lt)
Product Code:
200000001020
Stock
In stock
(limited stock left)
Open, bell-shaped white flowers with green tips produced above grey-green leaves from July to September. Vigorous growth to around 3.5m. Ideal for scrambling through trees, shrubs, climbing roses or on walls, fences etc. Flowers are very popular with flower arrangers. Fully hardy, disease resistant and easy to grow. Sun or part shade.
Info
Colour
White
Evergreen Or Deciduous
Deciduous
Flower Colour
white
Good For Wildlife
yes
Hardiness
hardy
Height
4m
Plant Size
Medium: 2-5 Litres
Pot Size
3lt
Season
Summer
Soil Type
Any Well Drained
Spread
3m
Time Of Flowering
July-September
Award Of Garden Merit
yes
Aspect
Sun or Part Shade